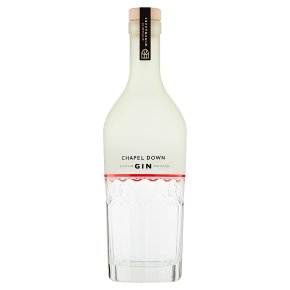 🛒 Chapel Down Bacchus Gin Kent 🛒
Chapel Down Bacchus Gin
Spirit of the Winemaker. This limited edition gin was produced with distilled Bacchus grape skins from the Chapel Down harvest and infused with juniper, coriander, elderflower, orris, angelica, lavender, orange peel and lemon. A highly aromatic gin created by our winemakers using distilled Bacchus grape skins. A heady aroma of intense citrus peel, juniper and freshly cut grass leads to an early palate dominated by ripe citrus fruit with a herbal finish.

£35.00